2.1 Clean the lens the right way
My mission is to help photo enthusiasts like yourself become more confident and creative using your existing device. This regularly takes me to camera clubs to deliver presentations on smartphone photography.
The most recent presentation was actually online via Zoom. The first thing I asked is to provide some reasons why they do not use their smartphone for photography more often. The main responses were low-light performance, print size and blurry images.
To respond to the low-light objective, I explained some computational photography advancements and some of the content you will learn in 3.1 Low-light limitations and tips.
To respond to print size, I took the webcam into another room and brought up this 3-year old macro lens on my 82" 2m TV. Even on a webcam video still image of a smartphone image on a TV you could see amazing detail!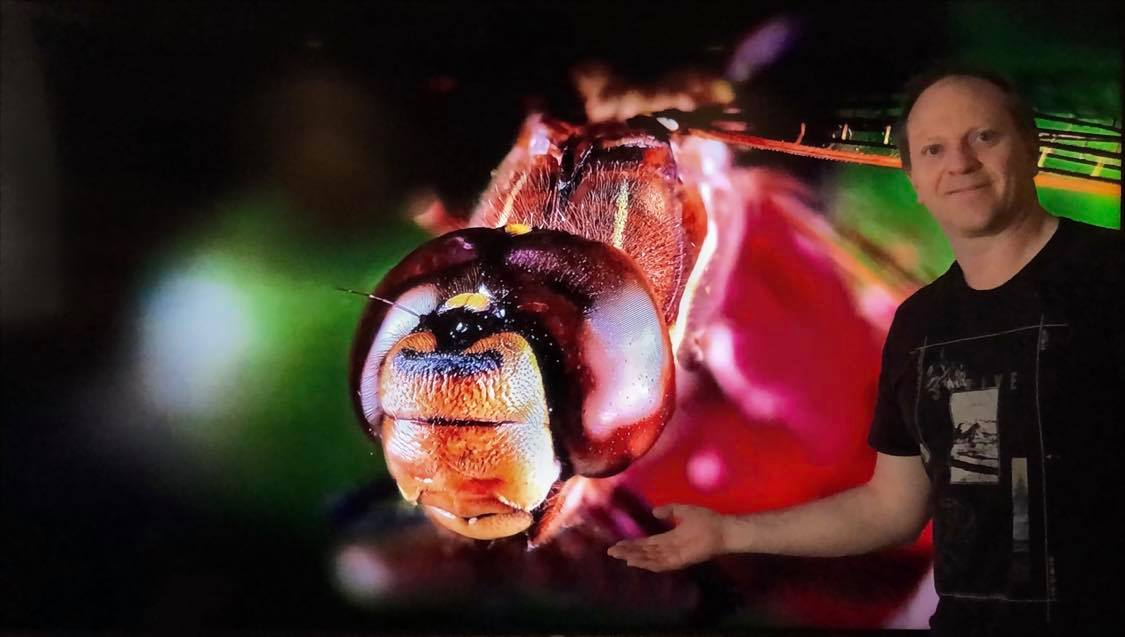 In response to the third point, blurry images, I asked what expensive lenses every one had. There was some very expensive gear listed in the Zoom chat. I asked how regularly they clean their lenses. Then I asked when was the last time they cleaned their lens other than a wipe over it with their T-shirt. It was extraordinary how many people answered that they had never cleaned their smartphone lens. I guess they could be more honest in an online chat!
A dirty lens is the number 1 reason for a blurry image
Your smartphone lens is very robust and can tolerate an ad-hoc wipe over with any material you have access to. Before you do, I recommend checking the lens is clear of any foreign matter that may scratch the lens.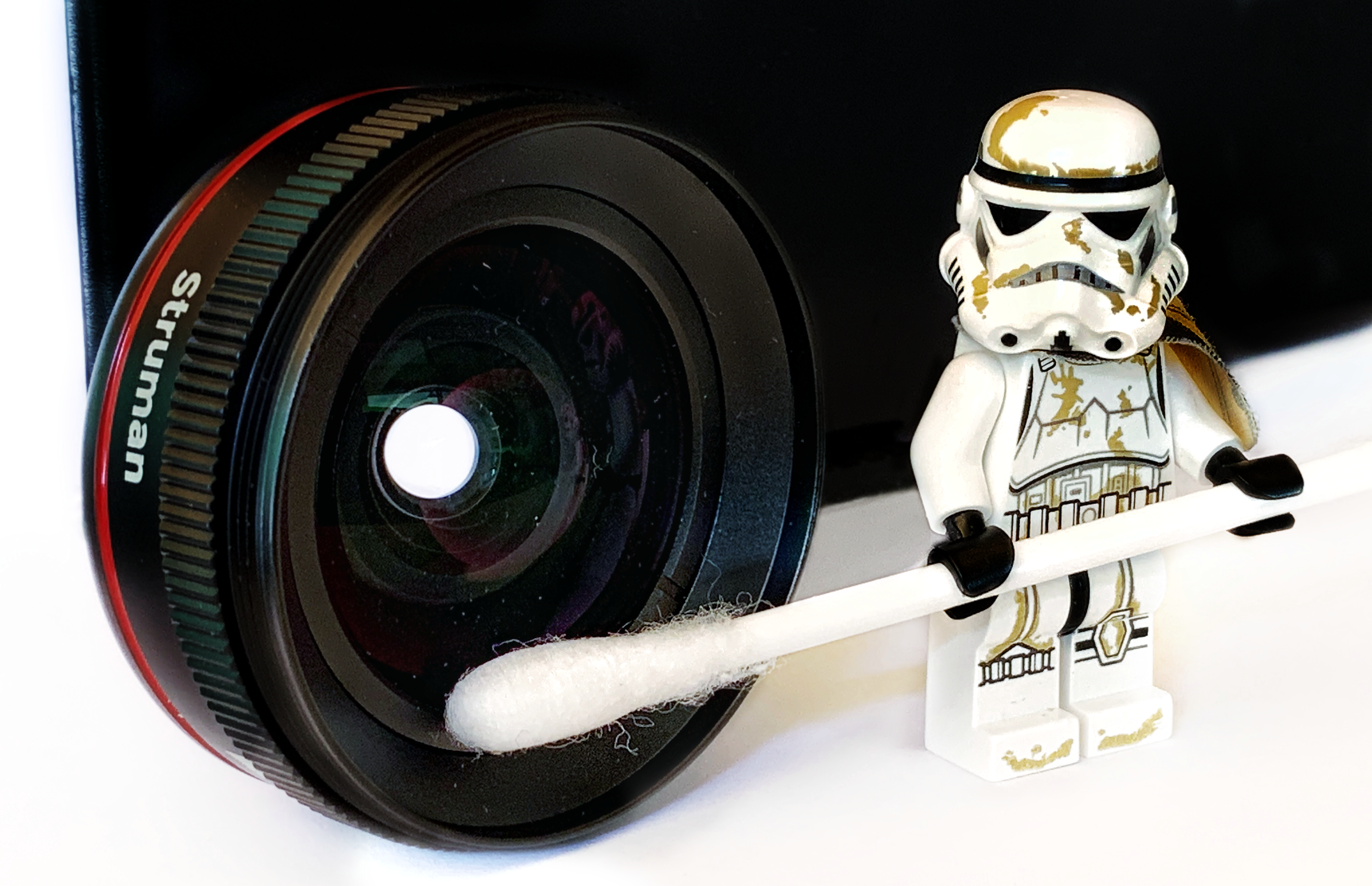 Do:
Check the lens for any foreign matter - quite often blowing on the lens will work
Lint-free cloths are great for cleaning most of the flat surfaces you can access
A cotton bud is perfect for those difficult to access areas on and around the lens
If you have a phone cover additionally clean the inside of the cover
If you have a lens attachment, make sure to clean front and rear lens
Do not:
Use a cleaning solution. If you feel you need to, then apply cleaning solution onto a cloth and not directly onto the lens. I once ruined a very expensive lens doing that!
Use a tissue. This actually leaves more on the lens than it removes!
A 'big' camera technique is to clean in a circular motion from outside to the centre. This is most effective to remove fingerprints, oil, smudges, dirt, and dust.