In this video, I discuss the transformation you will experience and what to expect in the next 21 days
Join over 2000 students already editing
You too can become more creative, more confident and take your photography passion to the next level on your existing smartphone - Android or iPhone of any age.
Create more aesthetically pleasing, impactful, engaging images anywhere, anytime. No need to upgrade your phone or study for months.
Build confidence, self-expression and photography enjoyment as you bring back your original intention and emotion lost at capture.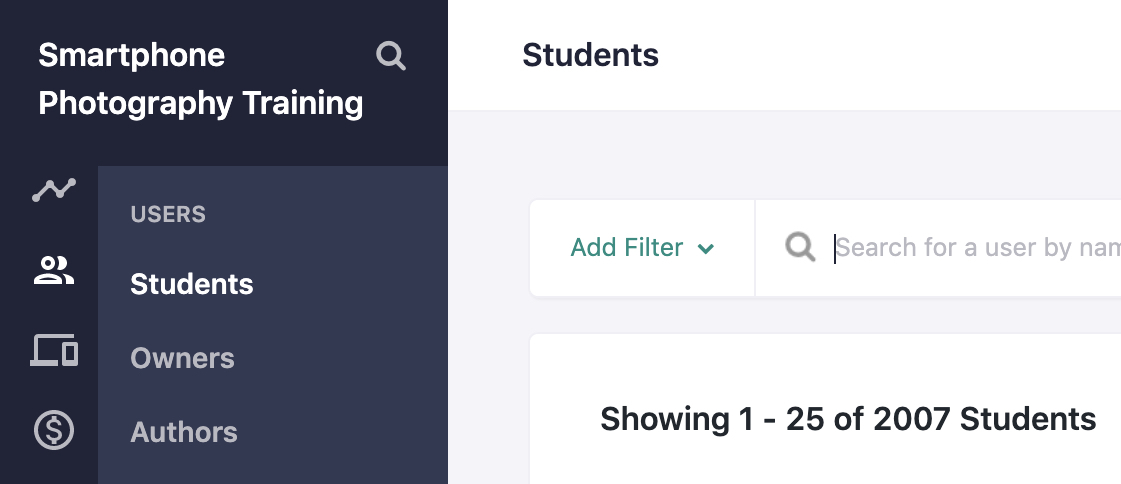 You have the ability to create beautiful images inside you
I can help you unlock it in days - not months
It doesn't have to take months or years of study, watching desktop program tutorials, downloading countless apps, searching for that perfect filter that does everything.
Let me show you how

It's not your fault!
Have you ever said 'the photo doesn't do it justice'
How often do you take a photo of a breathtaking view, only to be disappointed?
Your camera guesses what you want in focus, averages light and colours in the scene and often produces an average, muted and boring image. Your phone is designed to effortlessly capture a moment and it does that very well.
However, you know the difference between a snapshot and an aesthetically pleasing image that tells a story, is beautiful, compelling and powerful.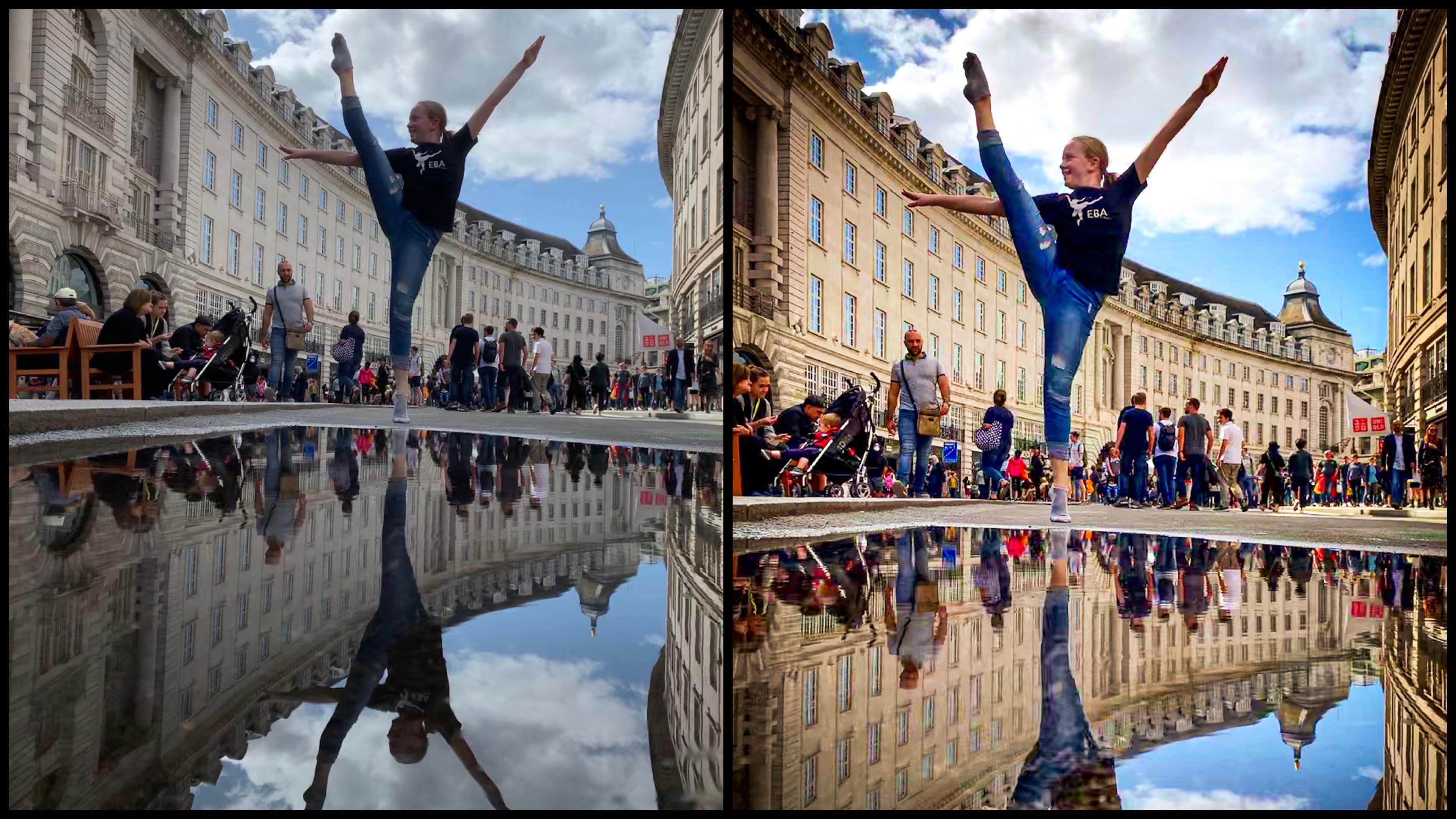 Are your photos flat and lacking details?
In the more advanced lessons, you will learn how to add sharpness and depth to any image combining that intimidating Curves tool and the easy to use Tonal Contrast tool.
Learn hidden sharpening secrets inside the Lightroom mobile most professionals do not even know exist!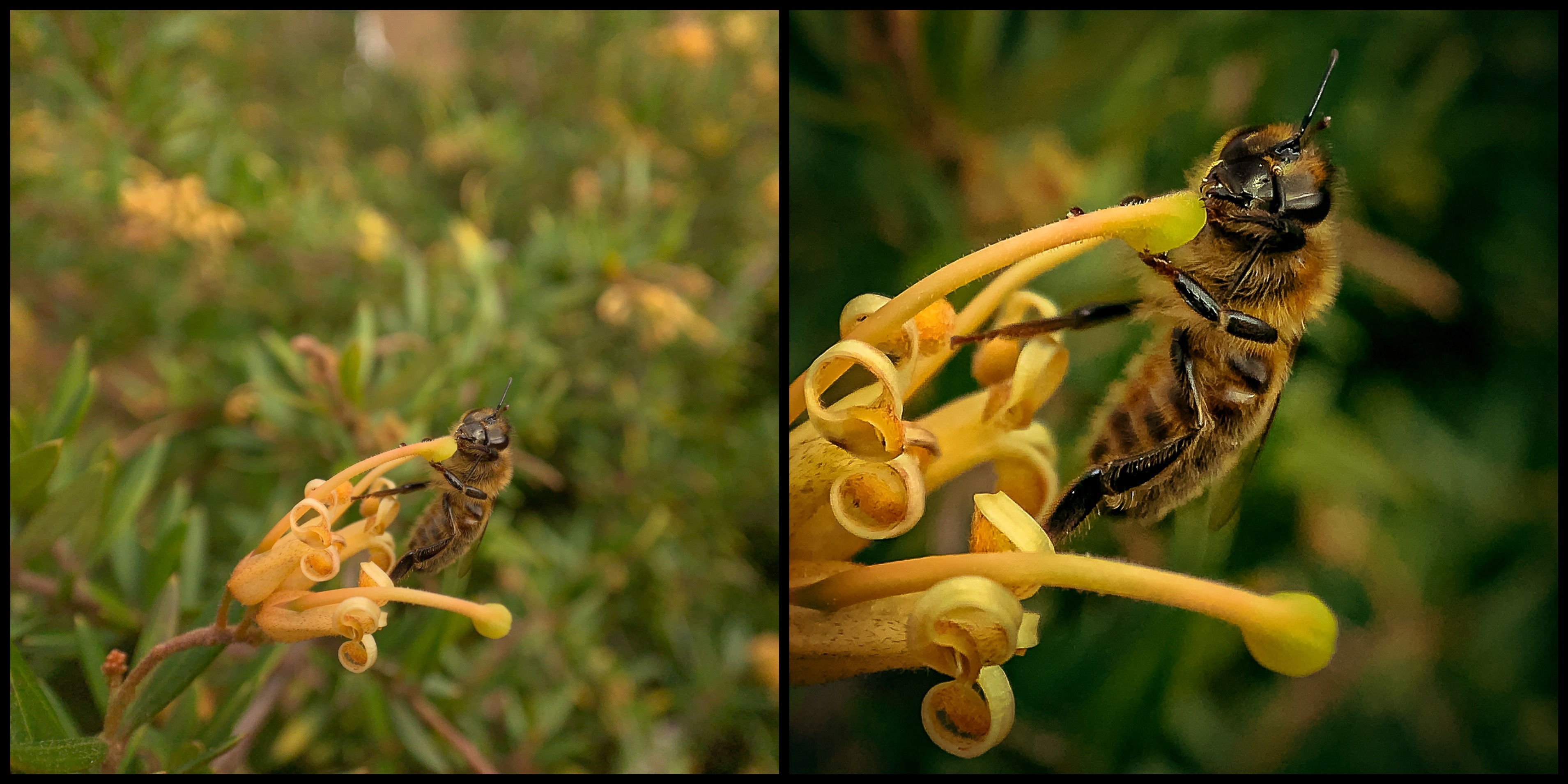 Have fun creating Double Exposures
Learn how to blend two or more images using Snapseed and two of my other favourite apps - Adobe Mix (available on Android and iPhone) and Superimpose. We get a little technical in this one using layers and masking.
Using the same consistent easy to understand language and energy, I break it all down into simple concepts from start to finish. You will love this one...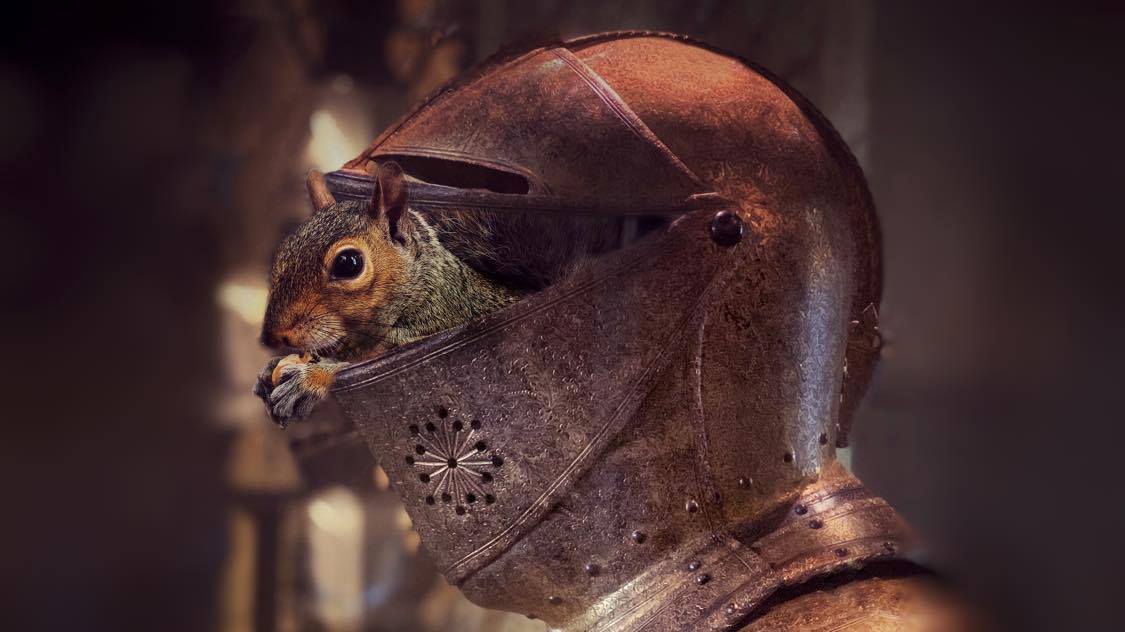 Why edit photos?
#1 Your photo is already edited
Have you noticed people proudly sharing images with #NoEdits? Little do most know, all photos captured as the default JPEG file format have already been edited by your smartphone. Your camera auto-enhances photos to make the end product of phone manufacturers look good. Learning to edit allows you to control that end product to your preference.
#2 Fix what your phone got wrong
Photo editing is about re-creating what was lost in the capture. Your smartphone can be fooled into capturing a bad photo and sometimes there is user error! In this course, you will learn how to 'see' as a photographer, before you start editing your masterpieces.
Imagine how many photos you trashed that you could have saved? No more...
# 3 Storytelling
You will learn how to break down the elements of a scene. You will recognise the motivation and intention of the photo and implement steps to either emphasise a feel or create a beautifully aesthetic image. Doesn't that sound great?
# 4 Be creative
Creativity is like a muscle. It needs to be activated and consistently exercised. We are all capable of being creative. Photo editing is subjective, having no right and wrong. However, there are photographic rules and guidelines for established standards of aesthetics. Guided and informed experimenting helps to discover new personal editing styles.
Editing without jargon and technical stuff!
Who has the time or patience to endure the steep learning curve of a complicated desktop program? Especially when most if not all of your images are captured on your smartphone!
We live in a wonderful time now, whereas photographers we are no longer defined by the camera we use.
You do not need to wait until you buy the latest smartphone. So many believe they can buy their way to amazing photos.
You could achieve this is in one weekend!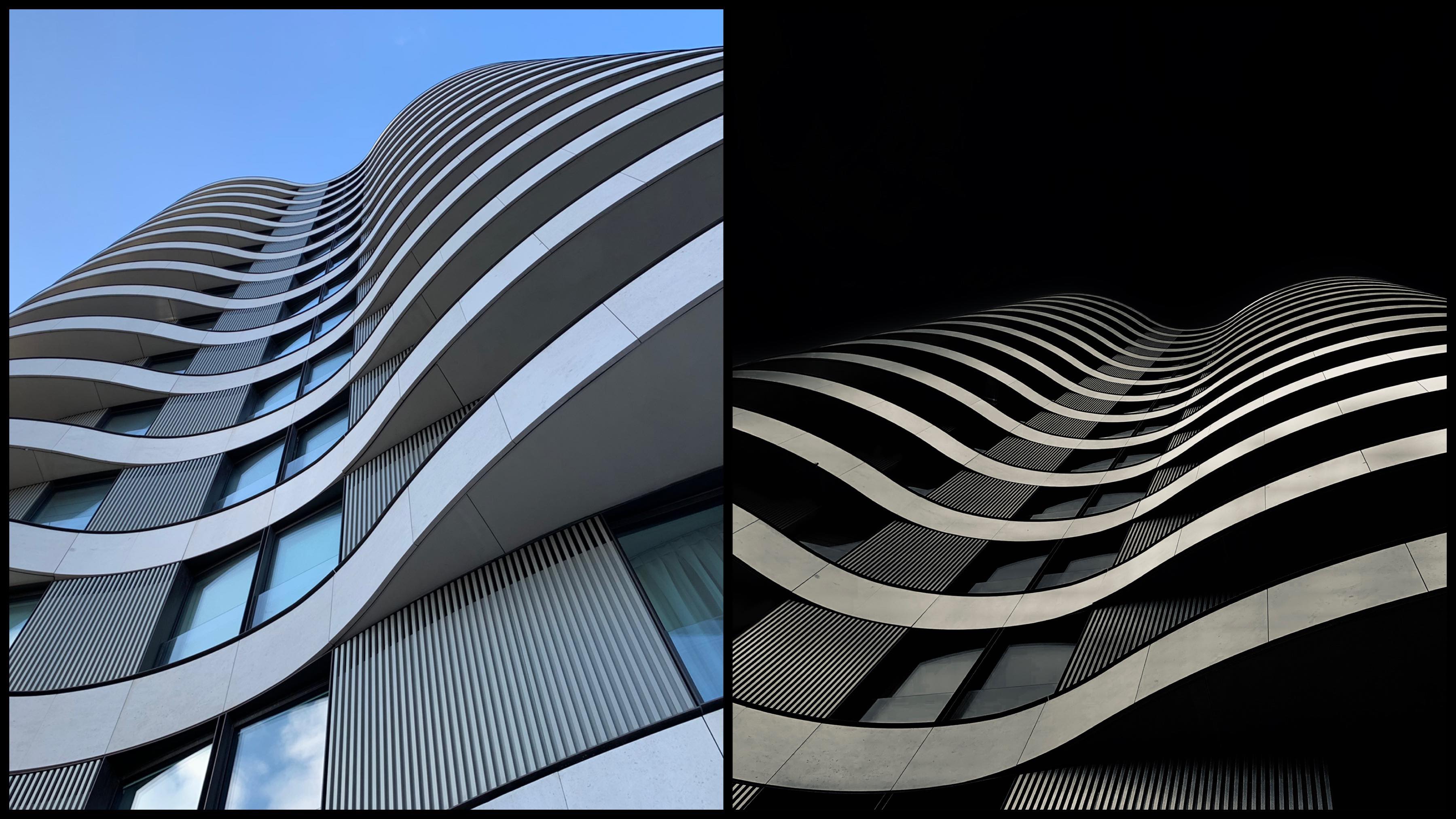 Want a look inside?
Jump straight into the full first module for FREE. Tap on the lessons in the Course Curriculum below. The one I want you to check out first is the Perspective tool. It allows you to correct lens distortions, creatively add distortions.
The best feature is the ability to straighten an image and have edges fill in instead of being cropped off. You have to see it in action to fully appreciate how great this tool is.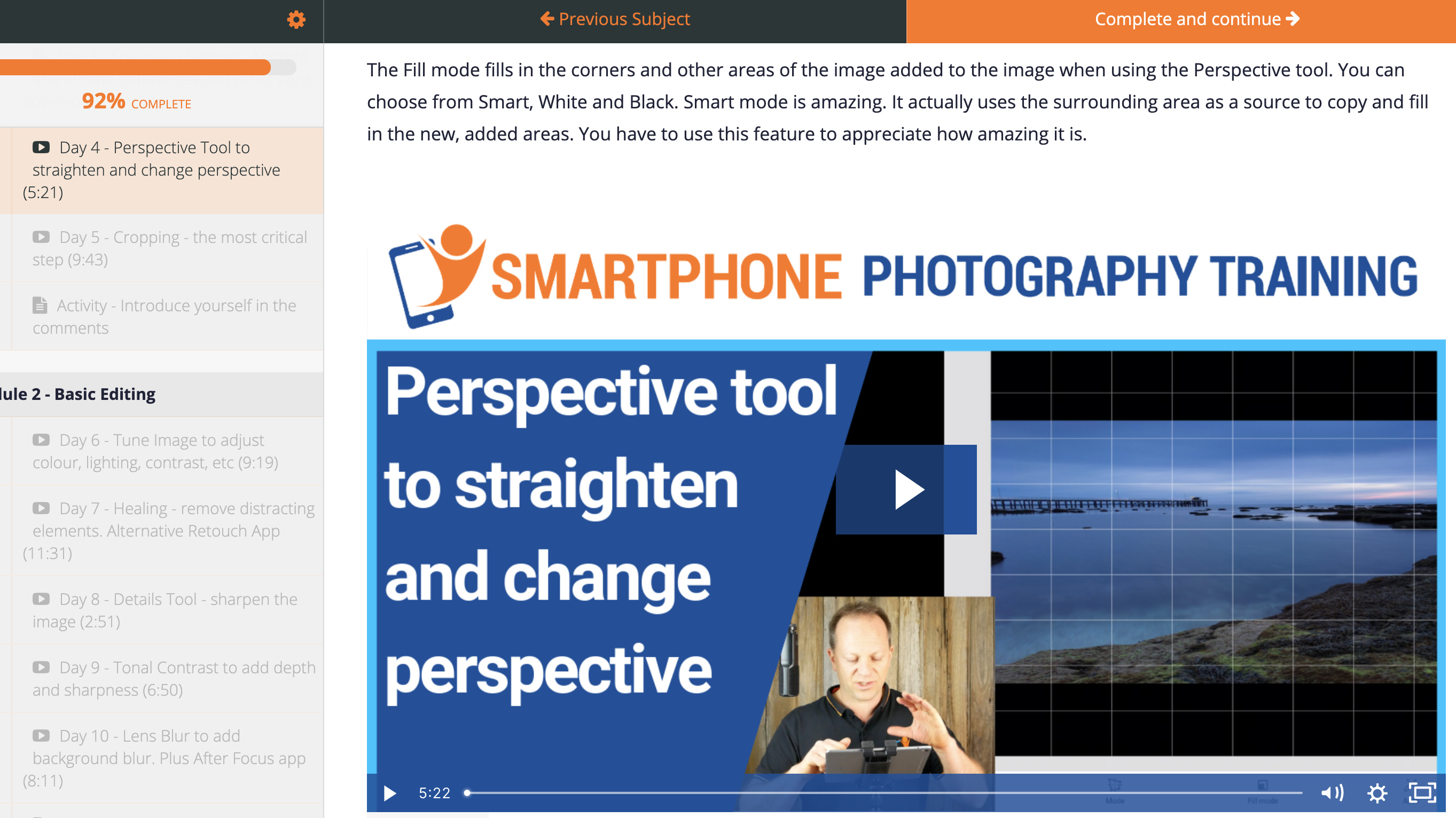 Further along the learning journey?
Save time and money and enrol in the 10 Days instead!
This condensed course is a selection of the advanced lessons, including perspective and cropping, increase sharpness, selective and brush tools, healing, stacks and masking, curves, colour grading, black and white, double exposure and Snapseed tips and hacks.
Assuming some prior knowledge, this course will meet you at your existing skill level and develop you further.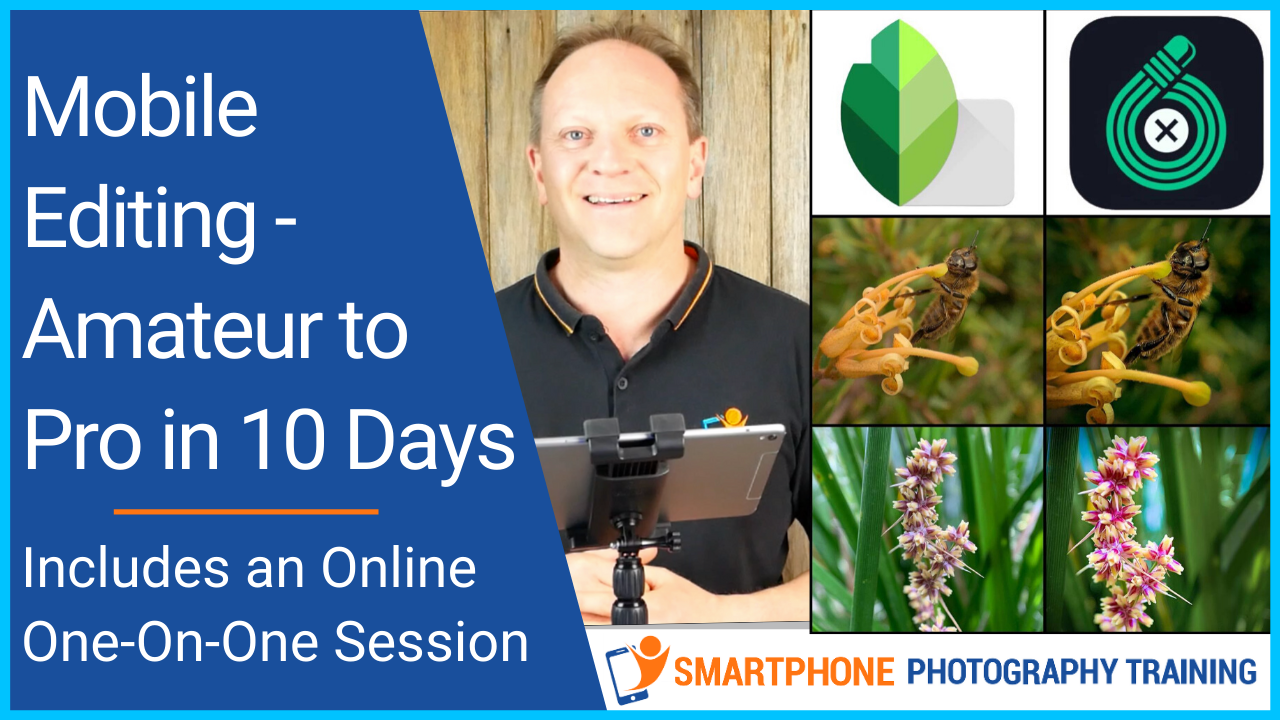 Testimonials
"I took Smartphone Photography Training's Snapseed photo editing course to gain proficiency and some ideas for the social media for our business. I had no idea that I would get so much out of it on a personal level. This course gave me the skills to create the image I imagined from the one I initially captured, and the confidence to keep trying and experimenting. Thanks very much, Mike for your simple, insightful and easy to follow instructions."
- Eva van der Vlies
"A antastic introduction to Snapseed, each module gave me great info to get the most out of the app and improve my photos. Easy to follow and understand.Thanks Mike excellent course."
- Sally Todd
"Just binge-watched them Mike... Well planned, everything flowed, simple and easy to understand. You speak in a clear friendly manner. I certainly learned things.. right from the beginning. Oops I've never cleaned my lens."
- Cheryle Abbey Matthew
About me - Mike
My two passions are training design and photography.
After delivering hundreds of photography workshops, the overwhelming majority of students simply want to improve the photos they have already taken. Years of photography student feedback and my late adoption to smartphone photography places me in a unique position to truly understand you.
Unlike other course creators, I am equally passionate about training design. Like you, I value ongoing learning. After acquiring my Diploma in Training Design and Development I continue to stay up to date with Adult Education best practice to deliver you the most relevant, quality product possible.
Learn more about me here
Included: 1/2 hour one-on-one session - AUD 99 value
Unlike other online courses, you have direct access to me, Mike - the course creator and presenter.
At the completion of your 10 days, let's connect and talk through any questions related to the course or smartphone photography. This is valued at AUD 99 included in this course. Learn more about how it works - here.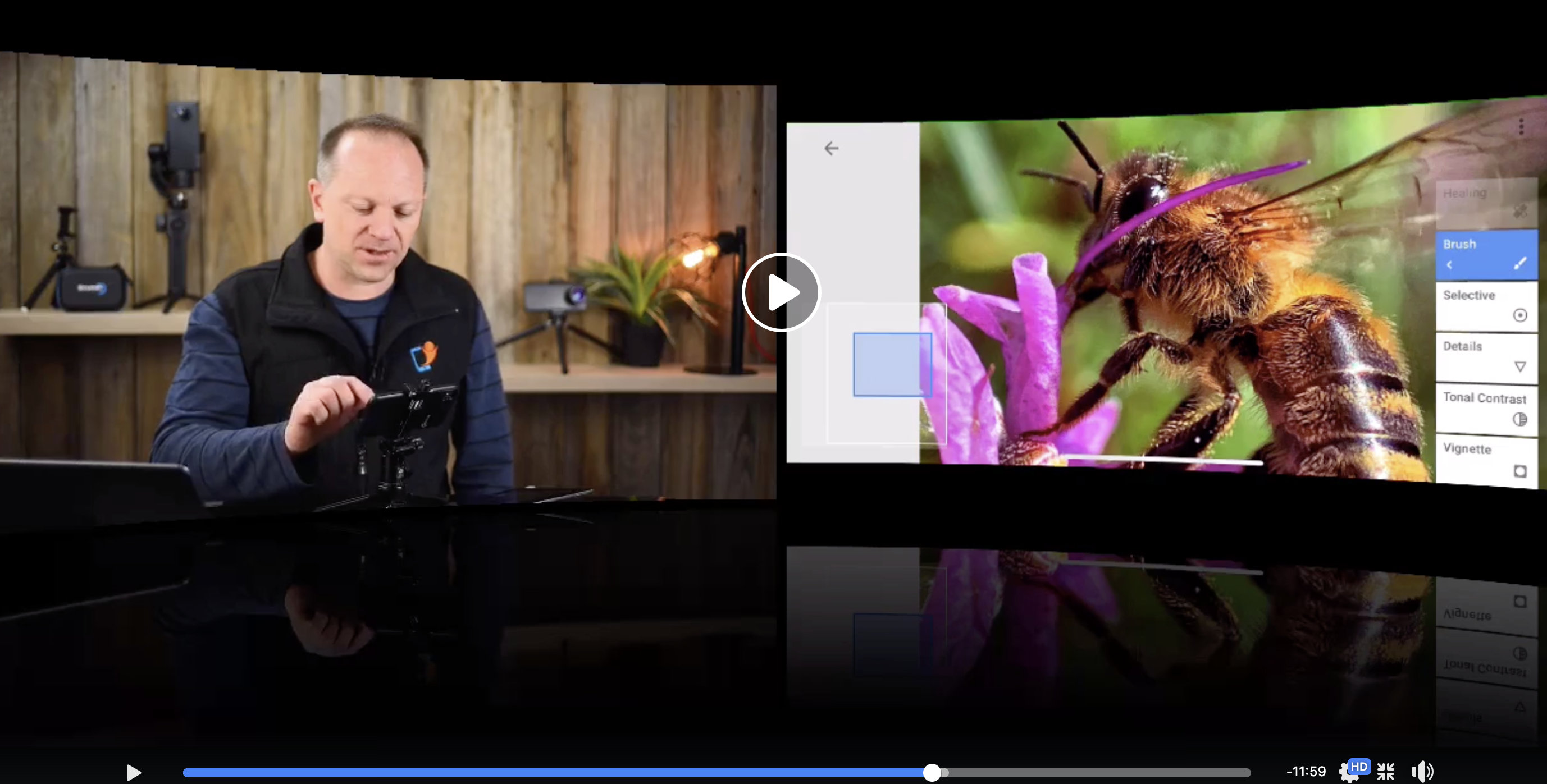 Included: Smartphone Photography Club
You are invited to join our Facebook group. As the community manager, I promote ongoing learning in this group. For over 200 weeks now, we have a weekly photo theme of either a new technique or simple subject.
At the end of each week, I go Live in the group to share the People's Choice winners based on community engagement of likes and comments.
Which other photography course offers that?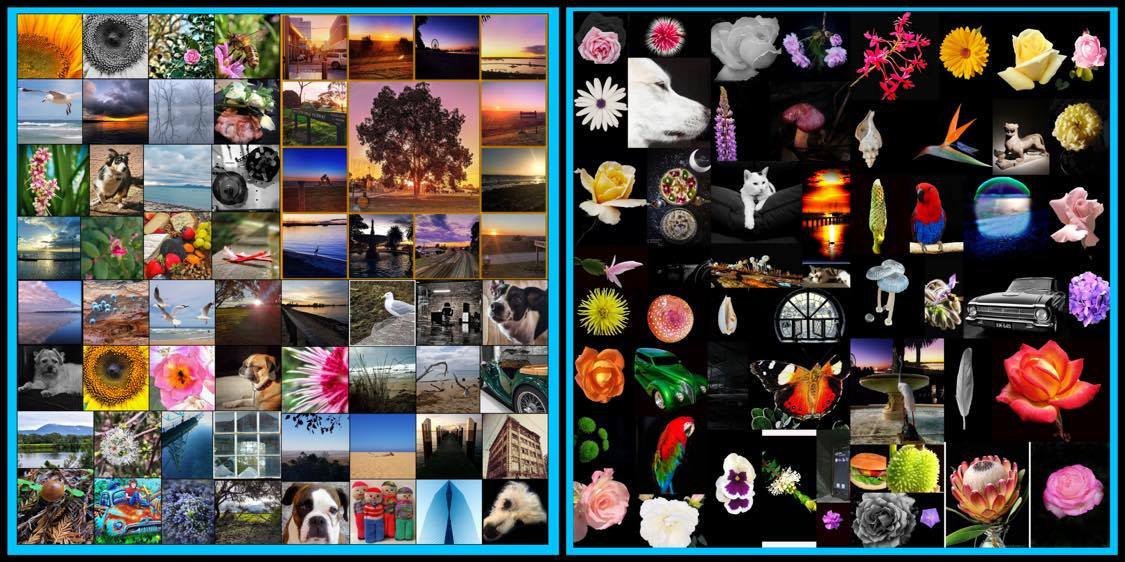 Frequently asked questions
Do I need to a basic understanding of photography first?
This course is designed without the assumption of any prior knowledge. We start at the basics and support you along the way to the more advanced techniques and tools. You can post a question to Mike directly or to our private Facebook group, where you can help others with the answer.
What if have an older phone, iPad or Tablet?
That's ok. The editing apps will work on any device. If you find that your device does not support the recommended apps – you will receive a full refund. You do not need to wait until that flash new phone to take full advantage of this course. It is not about the camera. The apps selected will work on the iPad and Tablet. Remember, it is not about the camera. You will actually be at a distinct advantage being able to see your progress on a larger screen!
Which apps do you use?
The main app we will be using is Snapseed as well as a small number of other apps that are also available on both iPhone and Android.
I am not good with technology
The platform chosen to deliver the course was selected for the ease of use for you in mind. The interface is clutter-free and easier to follow than most delivery websites. If you have any trouble at any time, you can reach out to receive prompt support.
How long will the course take?
That is up to you. The course titles indicate the number of days in design. This provides time to digest and practise what you learn. However, if you are a Netflix binge-watcher, then you could easily get it done in a weekend!
Can I download the videos?
Yes, you can watch them directly in the course on your smartphone or desktop. I have made them available in the Resource module to download and watch offline. You can also download the audio version. I know sounds funny – listening to a photography course instead of watching. We are busy people and personally, I love podcasts and prefer to listen to courses when that option is made available.
Do you want a guarantee? How about 3 different guarantees?
Money-Back Guarantee
I know you'll love this course because previous participants send me lovely emails telling me exactly that every day. Still, just in case, I am more than confident in offering a 30-day money-back guarantee. Simply send an email to [email protected] within 30 days of receipt, and your entire purchase price will be promptly refunded. All emails replied within 24 hours Mon-Fri.
Lifetime Guarantee
I have personally purchased courses and attempted to access it later to find it deleted! Even though they offered lifetime access was no longer there. This course will be updated as different elements need refreshing or the tools change. Your access will not change. If you have any issues logging in, tap the forgot my password in the original login page. Any further issues, please make contact. This course is also designed to also be a resource for you to return to on an as-needed basis.
Freshness Guarantee
This course comes with an "always updated" guarantee. Every month the course is checked for outdated lessons. If something has changed or become outdated, a fresh lesson is recorded to keep it up to date. When you purchase with Smartphone Photography Training, you'll never be left with incomplete or old information again.
Where else can you find these kinds of guarantees?