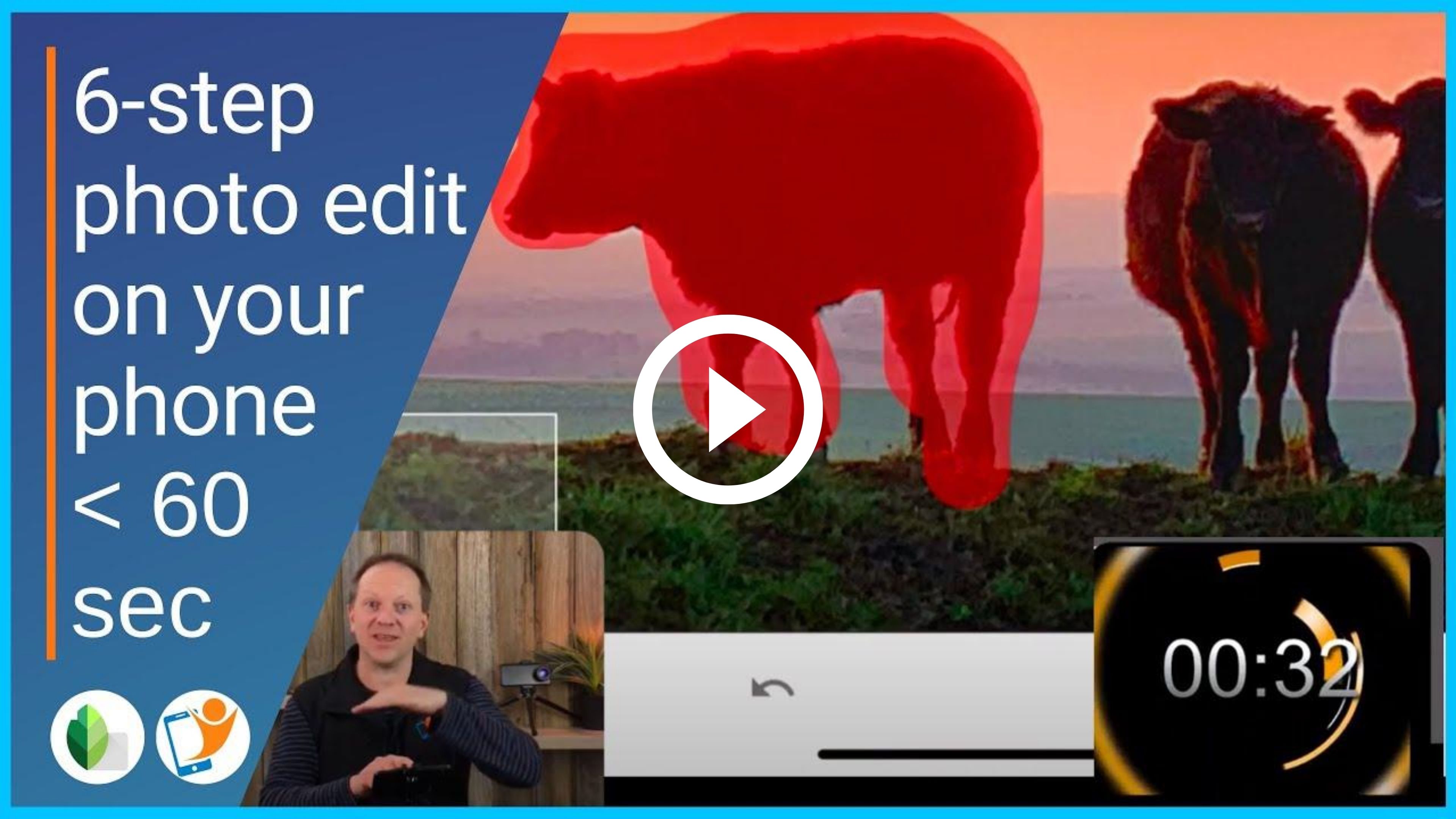 Is this you?
Feel jealous and question why your photos don't look stunning and creative like other as you scroll through social media
This brings up feelings of self-doubt, frustration and being underwhelmed with the results. This leaves us blaming our smartphone, believing it is too old, the screen is too small or limited in features. 
It is not your fault! Your smartphone camera does a great job of recording the scene in front of you.  
Without the right techniques and tips, you are missing out on the potential of your photos and you as a mobile photographer. 
In just 45-minutes, you will be able to:
> STOP taking BORING photos
> Learn my number 1 tip to avoid taking blurry photos
> Discover your creativity by capturing a subject or scene 9 different ways
> Perform quick 6-step photo edits on any smartphone in under 60 seconds
> Use a Struman Optics wide-angle lens to increase the versatility of your camera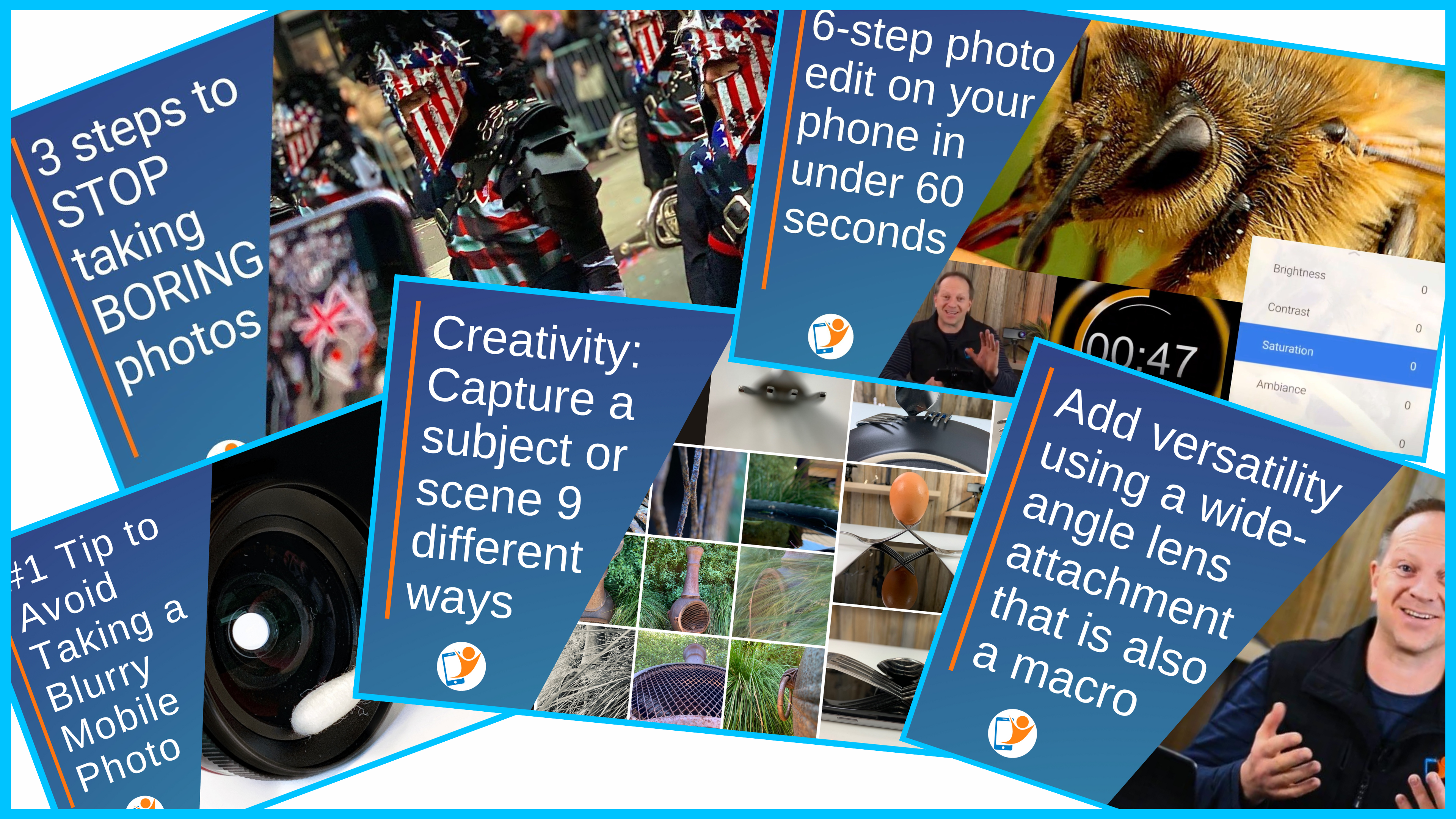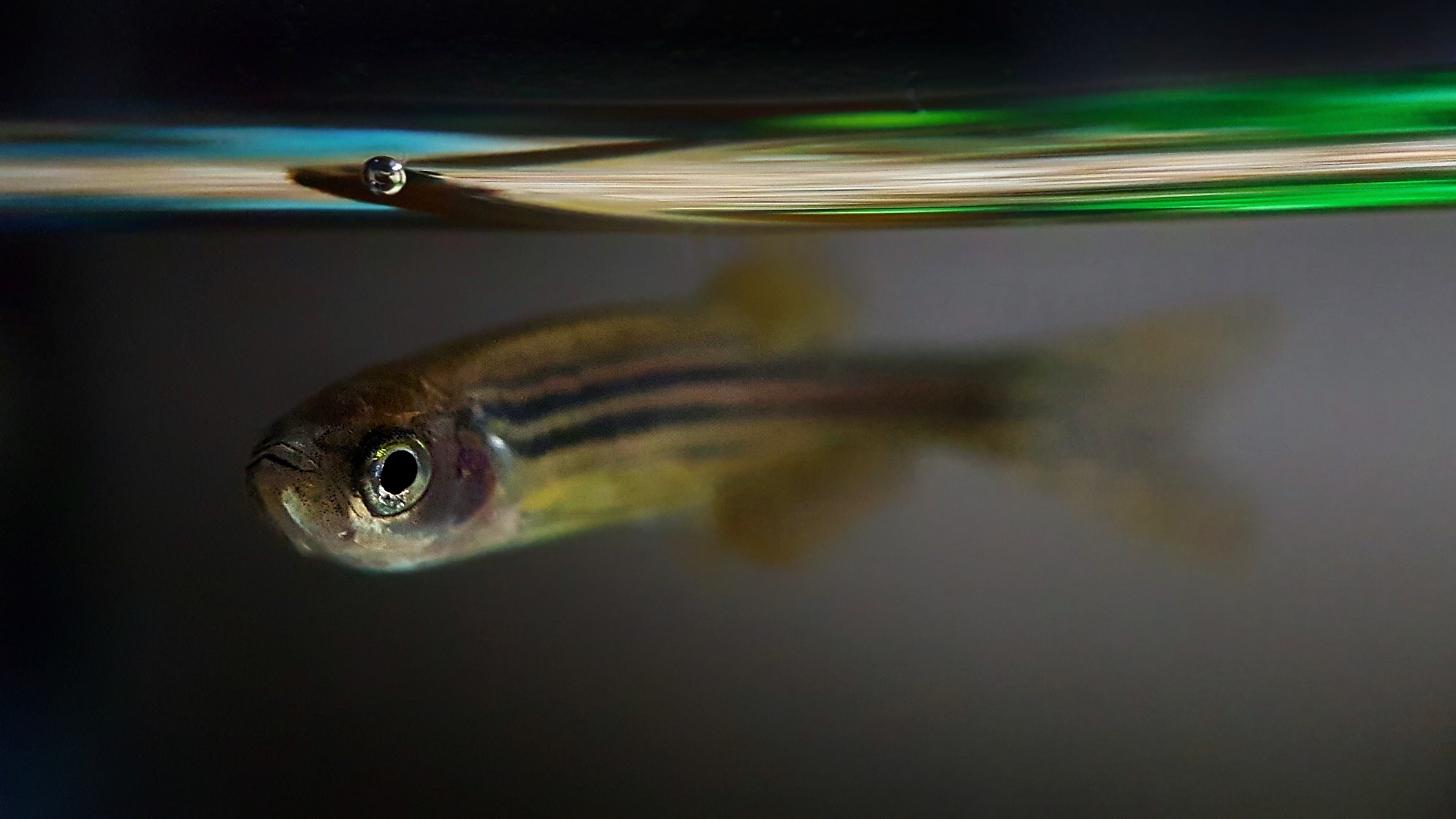 Imagine this:
Imagine feeling confident and satisfied that you can create beautiful in-focus, creative photos on your existing smartphone every time... without an expensive upgrade . 
No more feeling the pressure to be creative. You will start to approach your photography in a more systematic way applying basic photography principles and how we, as photo viewers 'read' and respond to a photo. You will start thinking about your motivation for taking a photo (intention) and experiment positioning yourself and elements in the photo (composition). 
Your photos will look amazing online and printed, hung on your wall - because you will know the secret to find your inner creative and become a visual storyteller! 
My two passions are training design and photography. A veteran photographer/educator, a late adopter and now a self declared mobile photography 'purist'. My greatest pleasure comes from seeing your development and transition from taking snapshots to creating intentional, impactful and powerful images.
Testimonials
The workshop and course have helped me to move out of my mobile photography 'comfort zone' and start experimenting with other editing apps and more features of my iPhone. The FB group is a great follow up support as the news skills will take time to develop. Thanks Mike for answering all my questions and the great follow up."
Kathryn McCauley
"I took Smartphone Photography Training's photo editing course to gain proficiency and some ideas for the social media for our business. I had no idea that I would get so much out of it on a personal level. This course gave me the skills to create the photo I imagined from the one I initially captured, and the confidence to keep trying and experimenting. Thanks very much, Mike for your simple, insightful and easy to follow instructions."
Eva van der Vlies
"Just binge-watched them, Mike... Well planned, everything flowed, simple and easy to understand. You speak in a clear friendly manner. I certainly learned things.. right from the beginning. Oops, I've never cleaned my lens."
Sam R