As adult learners, we all take in information differently. Some like to passively watch video tutorials and apply it experimentally on their own. Others prefer to read the information.
You like me may prefer to learn in-person and be a little more hands-on and be able to ask questions relevant to me as I experiment.
A big difference between this course and others is the ability to connect with me Mike, the course creator. I do not want you to feel abandoned after investing in this course. That is why we have such an amazing community, connecting online with other smartphone photography enthusiasts participating in weekly themes.
I want to help you complete the course and get the most out of it. The best way I can do that is jumping online with you and answering your questions. Included in your course investment is 2 x 30-minute calls valued at AUD 199. You can combine these into a one-hour call if you prefer at the beginning or end of the course. It is totally flexible to best serve you.
Why one-on-one training online?
The training is relevant to you. We will even learn using your photos We can use mine if you like!
Group training always has that one person who hijacks the group with all their questions. You've experienced them!
We can organise a time that suits both of us
You no longer miss out because we do not live in the same city or country
You can learn from the comfort of your own home. I won't even know if you are wearing your UGG boots
As we live through and post COVID-19, we are all a little more cautious of group gatherings
If you prefer learning at your own pace and being able to pause video - go to the online course here
You may simply want to practise with me edit one of your own images.
As you know by now, you can email me anytime at [email protected]
Step 1:
Complete the intake form below answering the two questions - what would you like to discuss and Will you be attending our meeting on your computer or smartphone? That helps me to prepare and for you to get the most out of our time together. Click/tap on Schedule Event (blue button)
Step 2:
Select either the 1/2 or full hour session
Step 3:
Select a date/time that suits you or email me your preference of day of the week, morning, afternoon or evening and your local time zone.
Step 4:
I will receive a notification email and will be in touch within 24 hours to provide details on how we will connect. I am really looking forward to it.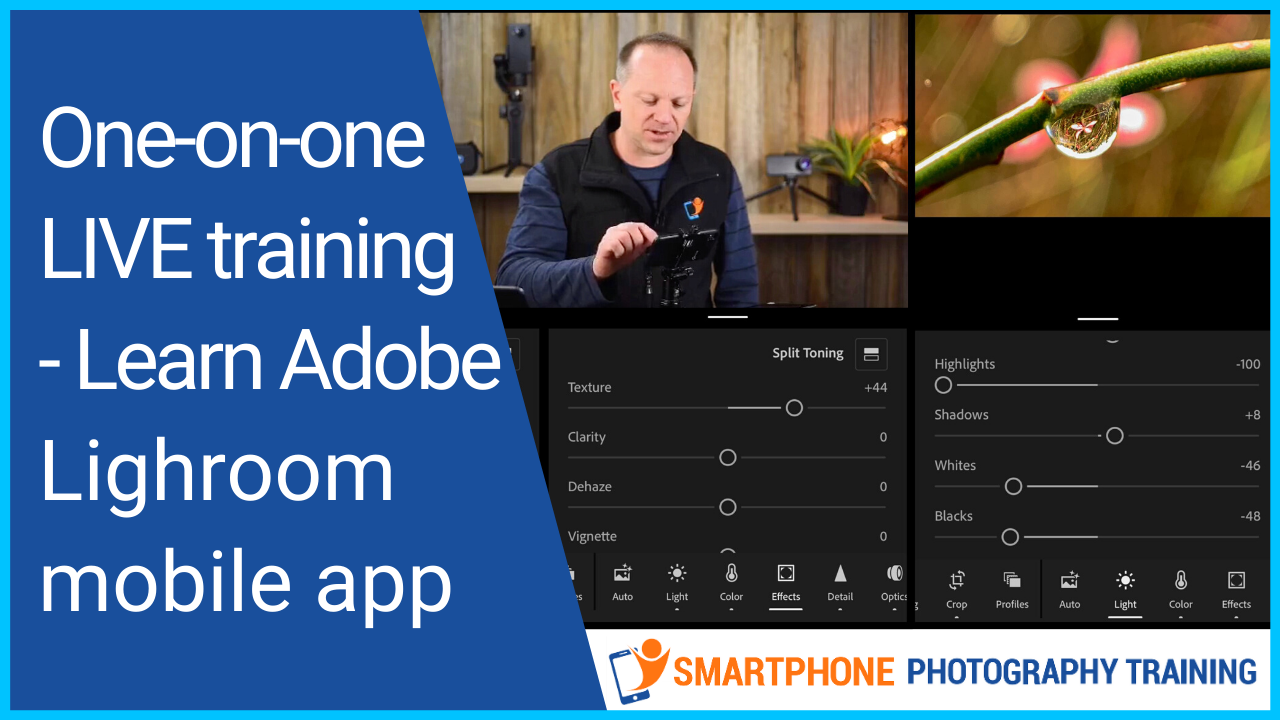 Hi, I'm Mike
I am a late adopter to smartphone photography. After more than 20-years working in photography and adult education, I am now a self-declared mobile purist. I capture, edit and share all my photos on my smartphone and iPad.
More importantly, you are a smartphone photo enthusiast and I would love to help you.
Would you prefer to learn another app?
The above Book Now button can be used to arrange a one-on-one session on a smartphone photography topic of your choice. This can include photo composition, visual storytelling and other apps including Snapseed.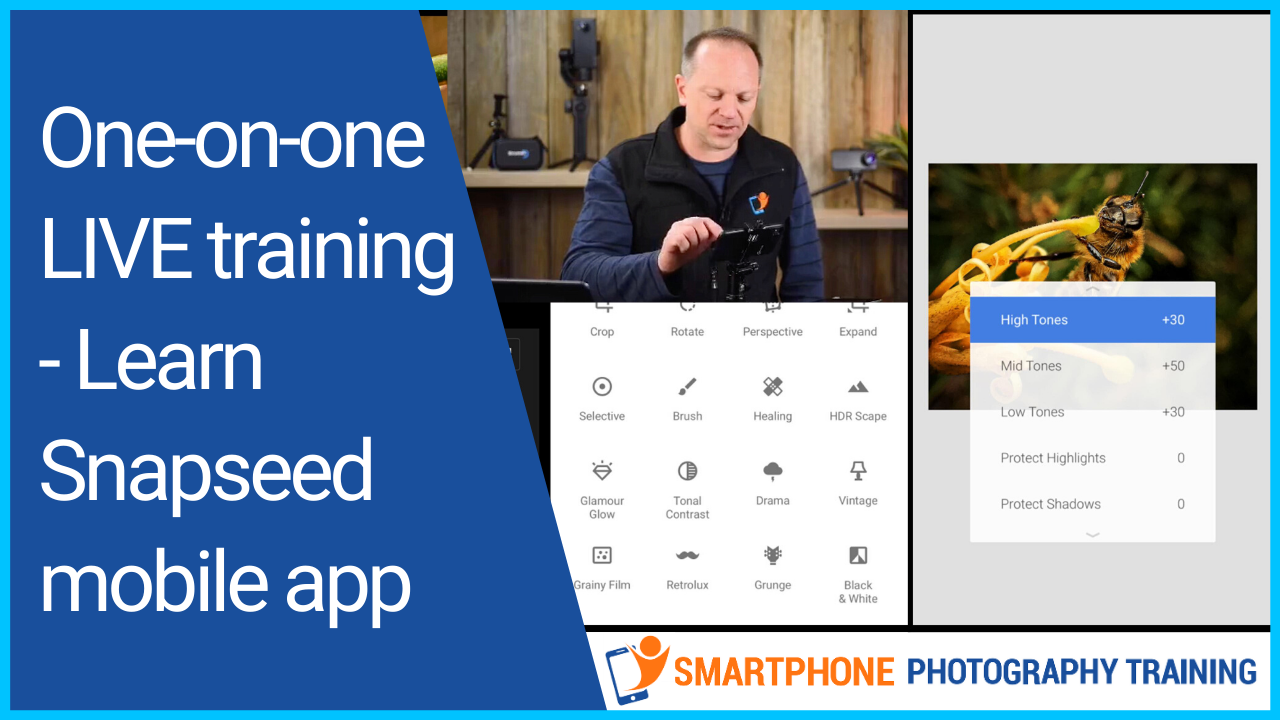 Thanks for submitting your information! Please continue with the checkout process.
Frequently Asked Questions
How do I schedule my appointment?
Upon purchasing the online workshop, I will contact you via email to confirm whether evening, morning, weekday or weekends. Let's find a date that suits both of us in your time zone.
Can I cancel our booking?
Definitely. The first cancellation is free. Subsequent cancellations will result in non-refund. I totally understand that life gets in the way at times. I have three young children - I get it!
Can I purchase more than once?
Absolutely! The journey of most students is booking a one-on-one session before purchasing the online course. Then, follow-up online workshops are most valuable to concentrate on modules that really interest you to learn more.
Can I purchase a one-on-one session as a gift voucher?
Online one-on-one training is not for everyone. It can be a bit daunting for some to be in front of a camera. My suggestion is enrolling in the online course - details here. Then, if like to have a one-on-one session, I am always available for existing students.
Do I need a modern smartphone?
Any smartphone will be ok. You can even use your iPad or tablet!
Do I need to be on camera?
It's ok if you want to be in your pyjamas and stay off camera. If you have reservations about being on camera, I totally understand.
Got more questions?
Please reach out and email me [email protected]