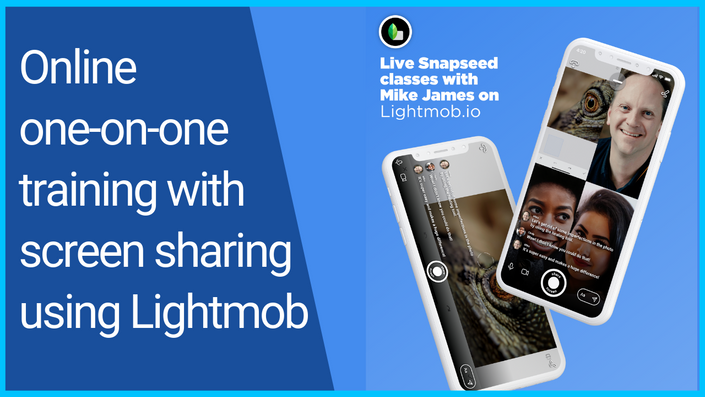 Online One-on-one Training
30 minute call each month as part of your membership
Included in your ongoing membership is a one-on-one catch up. Let's connect once a month on a topic of your choice.
As a featured Pro on the new smartphone photography training platform Lightmob.io we can connect there.
Once you have an account at Lightmob, we can connect on the App via video call. With Lightmob's screen sharing technology, we can share our screens to go though photo composition and/or mobile editing process.
How good does that sound?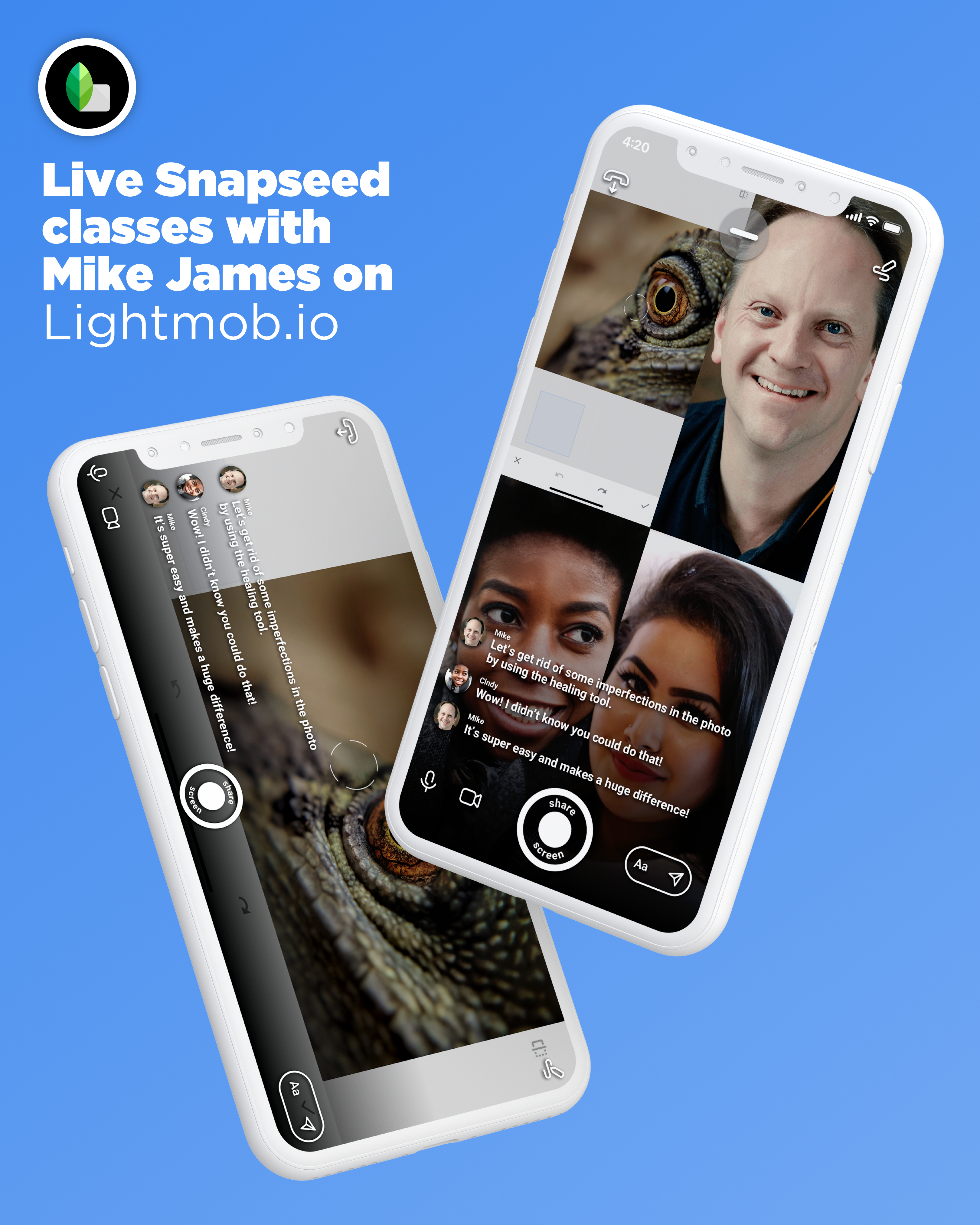 NOTE: You will need to have an iPhone running IOS 12
Click/tap here to access the Lightmob app on your iPhone and meet other trainers
Click/tap here to arrange a mutually suitable time.
This course is not open for enrollment.