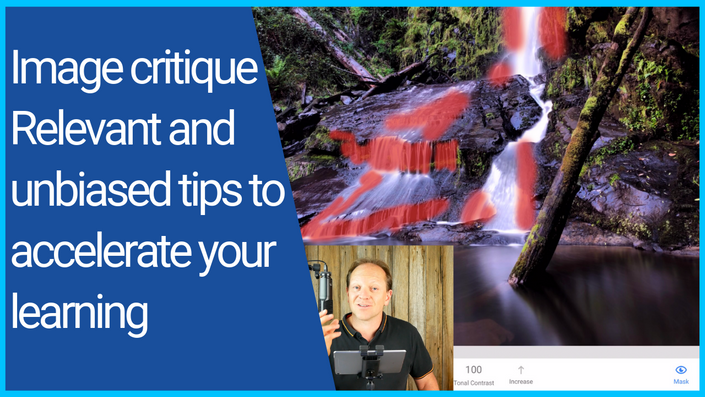 Have your image critiqued
One-off photo critique purchase or monthly critique included as part of your ongoing Membership
Have you had your photos critiqued lately?
If you only receive biased feedback from your friends and family, they will likely tell you to start selling your images at the local market. For us passionate photo enthusiasts that sounds amazing, because we want everyone else to enjoy our photos a much as we do.
As a smartphone photographer educator, I often deliver presentations and workshops at camera clubs. I also have the absolute privilege of judging monthly photo competitions – either for a smartphone category or open theme. I really enjoy this opportunity, because I too am a student of photography and analyzing images helps me to better break down an image and better articulate why some work and areas for improvement in others.
As a human being, I am acutely aware that I come with prejudices and that my assessments, interpretations and assertions are subjective. I also understand that submitting your images for assessment and review can leave you a little vulnerable and excited to hear the judges' thoughts and recommendations.
When I study an image I break it down into five different elements and place a certain weight on each. This helps to improve the objectivity of my feedback. When judging at photo competitions, I determine a score out of fifteen.
Intention – 3 points
Composition – 3 points
Lighting – 3 points
Equipment – 2 point
Editing – 4 points
You will notice that I place more weight on mobile editing than the equipment. This will unlikely come as a surprise to you by now! You can recreate the authenticity or introduce creativity into an image using editing. It can completely change the look and feeling of an image.
Feedback
For each image – I document one or two positive observations that really work in the image. If it is the composition – I will provide specifics as to what compositional technique in particular worked best.
I will also provide one or two considerations. These are provided courteously and with the upmost respect. I may not know your level of experience and visual literacy. My suggestions are just that, they are suggestions. Some people will like what I have to say – others will disagree. These comments are offered in good faith and with the honest intention of sharing my own lessons learned.
These suggestions are most commonly pivoted around the five stages of a great image, listed above. The most common suggestions are a re-crop to focus more on the subject and editing suggestions to make the intention of the image stand out further.
Included in the mobile editing course: Enthusiast to Pro in 21 Days
If you are a student of the Enthusiast to Pro in 21 Days course, you have one of your images critiqued as a bonus.
More details can be found here.