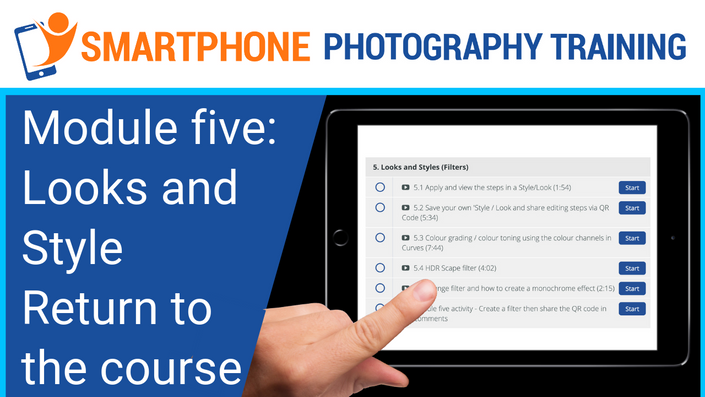 Module Five: Looks and Styles (Filters)
COURSE: Strategically edit WOW images on your smartphone using Snapseed
Get started
Do you:

Lack direction in photo editing

Apply the same 3-4 editing steps


Find yourself relying on favourite filters

Bounce around editing apps without understanding what is changing

Want to get the most out of the photos you capture on your smartphone

Struggle to find smartphone specific information in a structured training package
You have now found the shortcut to confidently and strategically edit your images and take your images and enjoyment of photography to the next level.
Photo editing without the computer, jargon and technical stuff!

Who has the time or patience to endure the steep learning curve of a complicated desktop program? Especially when most if not all of your images are captured on your smartphone!
YouTube videos and tutorials at smartphonephotographytraining.com are great for specific information. You cannot find everything you need to know, in the best sequence for your learning journey from beginner to advanced.
This course assumes no prior photography knowledge and is structured in a way to help you 'see' photographically and quickly transition from basic to more advanced photo editing techniques on your smartphone or iPad/tablet device.
In just a few weeks, you will be able to:
Feel confident in editing any image – getting the most out of your smartphone

Make your photos tell a story and jump off the screen

Elevate your images using a quick six-step photo editing process

Avoid the steep learning curve and overwhelm of desktop editing programs

Edit photos on the go and enthusiastically share the best version instantly


And so much more…

You will also avoid:
Relying on your 'big' camera for capturing stunning images

Overwhelming subscription desktop photo editing programs

The learning curve of experimenting with different features and what they do

Over-editing images to the point that they look fake and unrealistic

Downloading countless gimmicky apps that actually destroy the image quality


Wasting time. You should be taking photos

and enjoying loved ones

Have you ever said 'the photo doesn't do it justice'?
Photo editing is about re-creating what was lost in the capture. In this course, you will learn about how to 'see' as a photographer, before you start editing your masterpieces.
You will learn how to identify photographic opportunities, break down the elements of the scene, recognise the motivation and intention of the photo and how to really make that stand out in a beautifully aesthetic image. Doesn't that sound great?
In a few short weeks, you will be consistently creating WOW images that you are proud to share, post and print.

Structure of the course
This course leads you from beginner to more advanced techniques. It is broken down into 6 modules. Each is jam-packed, with five lessons totalling 30 lessons throughout the course!
Most lessons include a video, walking you through the why and when of the technique or tool before demonstrating how to use it. On average, these are under 8 minutes in length.
Each week, the next module will be unlocked for you to study at your own pace. released and available to read and watch.
How much time do I need to allocate to each module?
Module one: is predominantly text-based, totally a 30-minute read

Module two: 39 minutes of video and an approximately 30-minute reading

Module three: 49 minutes of video and an approximately 27-minute reading

Module four: 66 minutes of video and an approximately 39-minute reading

Module five: 23 minutes of video and an approximately 24-minute reading

Module six: 66 minutes of video and an approximately 21-minute reading
The average weekly time commitment is between 60 to 90 minutes. You can increase the speed of the video playback to save you time or download the audio to listen to on your commute or walk!
We live in a wonderful time now, whereas photographers we are no longer defined by the camera we use. The truth is, you don't need to have exceptional talent or skill in order to create phenomenal photographs. All you need to know is the foundation principles, techniques and a little bit of practice.

Whether you take photographs of nature, travel, business or family, you will be able to make each photo memorable as if it was taken by a professional photographer.
If you are a business owner wanting to better communicate your brand, capture moments, travel memories or someone who struggles with creativity - you will start to breakdown:
What is a WOW image?

How to find the story and motivation for taking the photo

How to direct the attention of the viewer to exactly where you want in the image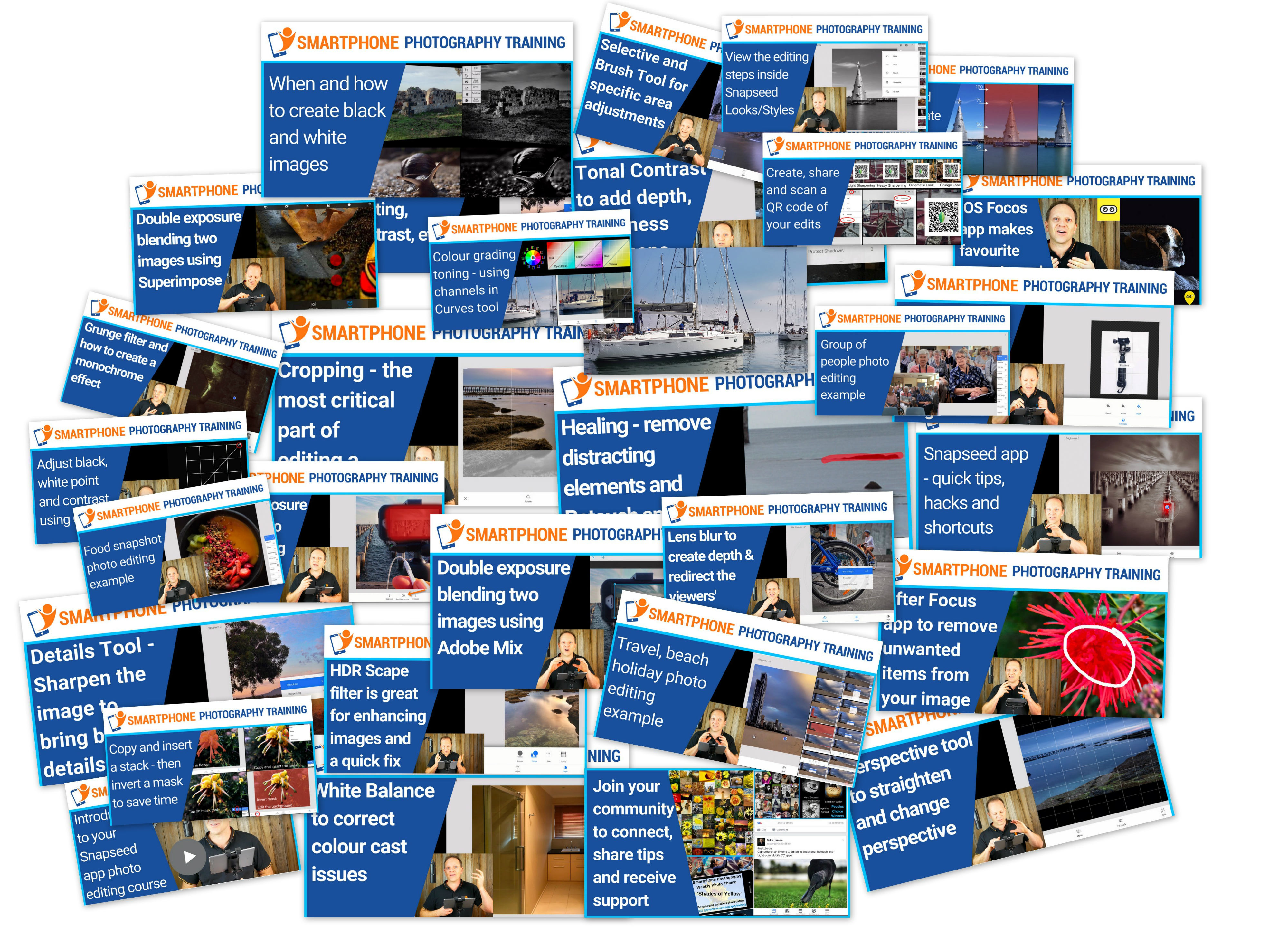 Over 4 hours of video tutorials and 173 page downloadable PDF including all the lessons. All learning styles covered from visual, auditory, reading/writing and kinaesthetic participating in module assignments.

Unlike a group workshop, you can participate in this course at your pace and still have your questions answered by Mike directly. You also have a community to involve yourself for the interpersonal social learner (like me).

Note: At enrollment, you will receive immediate access to module 1. Each module will then be emailed to you weekly to ensure enough time to watch the videos, take in the information and participate in the end of module activity.

Why we need to edit our photos?

The camera does not know what the intention of our photo is – why we are capturing the photo and what it is that we want to communicate. This is also true for the most expensive cameras. Strategically editing an image provides you the creative control to accentuate the strengths of an image and remove or reduce areas of the image that do not support the story or aesthetics.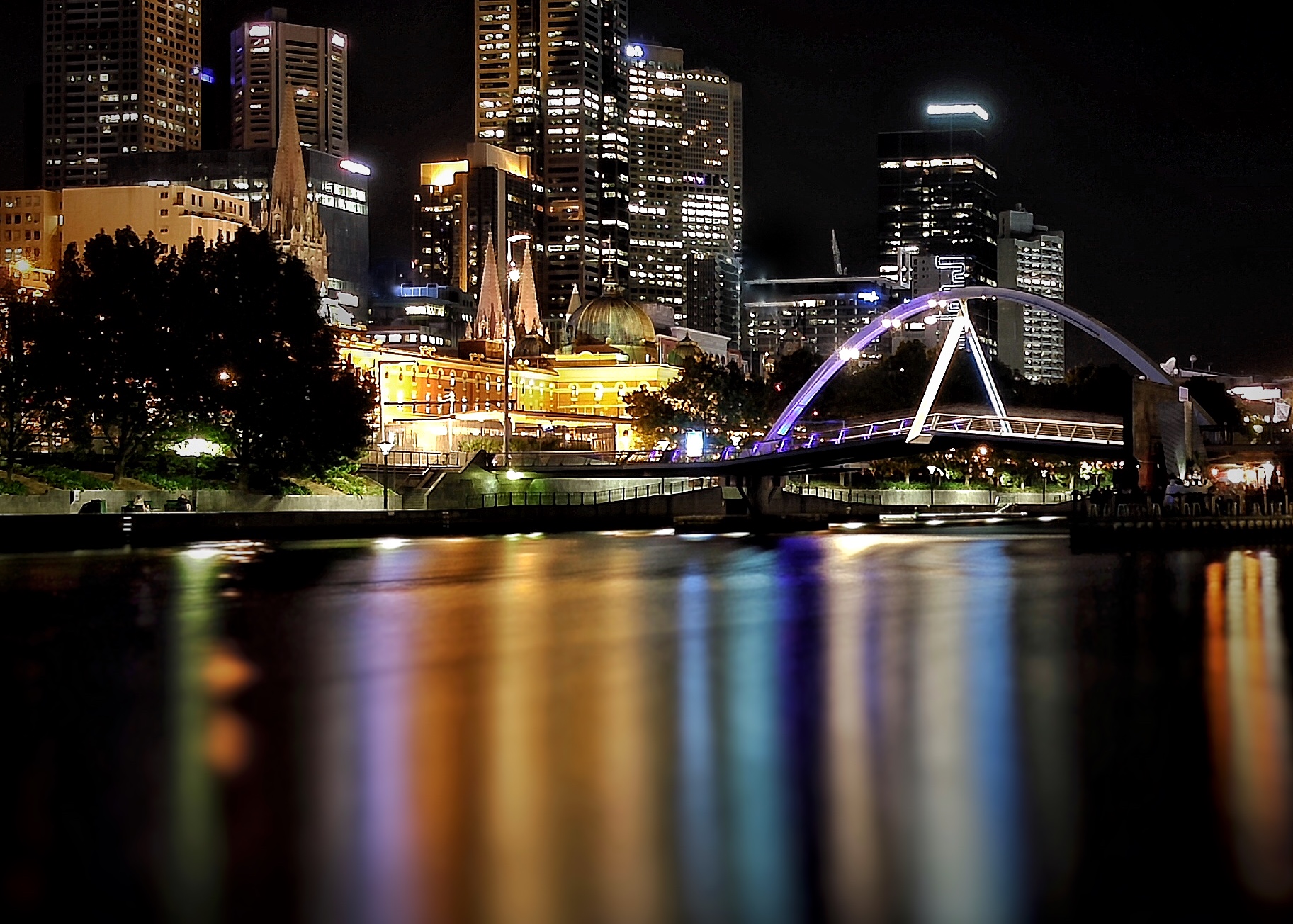 Bonuses
Lifetime course access

As technology updates, so will this course. Your valuable feedback will lead to improvements that will benefit yourself. You will continue to have access to your course to access as a refresher in the future.
Continued access to Mike James

You will not feel abandoned during or most importantly after the course. Unlike other courses, I will be there to answer all your comments within the course lessons. I do not have a community manager for the Facebook group. It is me, and I am in their daily to answer your questions and share your successes. My passion for training comes from the opportunity to become your coach and mentor as you continue to develop your passion for smartphone photography.
Resource page
All the tutorial videos, audio and printable PDFs of each lesson can be downloaded to watch and read offline at any time. The resource page is available after the release of module six.
Private Facebook group access
The private Facebook group is open to all past course and in-person workshop attendees. You are part of a special group that I hold dear. I want to support you in any way that I can to develop our shared passion for smartphone photography. You will see me in there every day answering any questions and supporting others.

Your Instructor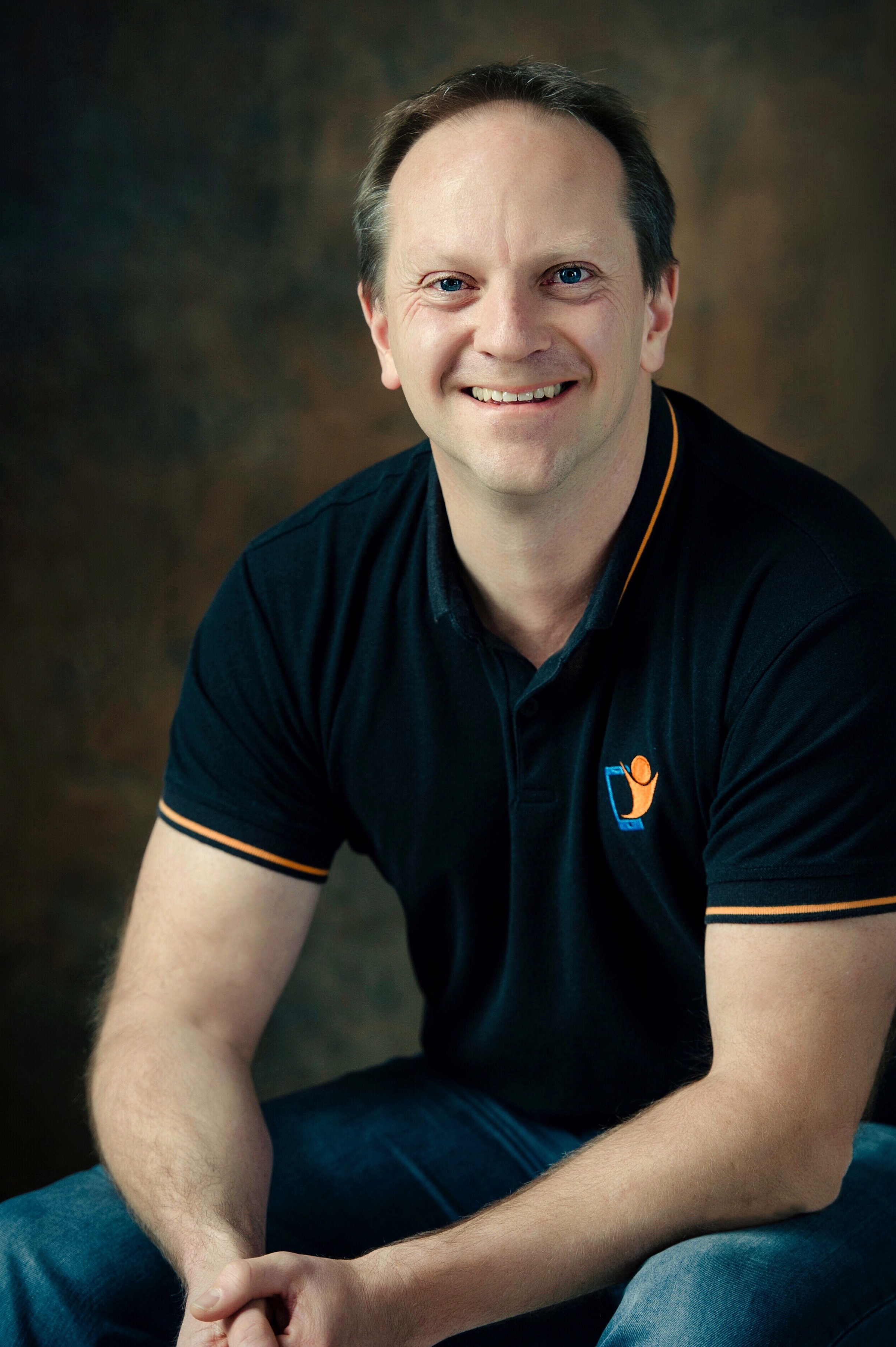 My two passions are training design and photography. This course structure and content has been meticulously planned, empower you to reach your goal of strategically editing your photos and become the photographer you always wanted.

Hi, I'm Mike James an award winning twenty-year plus veteran photographer/educator, a late adopter and now a self declared mobile photography 'purist'. My greatest pleasure comes from seeing your development and transition from taking snapshots to creating intentional, impactful and powerful images.
Unlike other course, I am here for you long after this course has finished in our wonderful community of like-minded photo enthusiasts on this journey together.
So looking forward to meeting and supporting you inside this course.
Learn more about me here.
Be Passionate - Be Creative - Keep Learning

Frequently Asked Questions
Do I need to have a later model iPhone or Android phone?
Short answer No. The benefit of a modern smartphone is the low light advancements in the photo capture stage. If you have that blotchy, typical early model low resolution images – we cover that in the course too.
Do I need to a basic understanding of photography first?
This course is designed without the assumption of any prior knowledge. We start at the basics and support you along the way to the more advanced techniques and tools. You can post a question to Mike directly or to our private Facebook group, where you can help others with the answer.
What if have an older phone, iPad or Tablet?
That's ok. The editing apps will work on any device. If you find that your device does not support the recommended apps – you will receive a full refund. You do not need to wait until that flash new phone to take full advantage of this course. It is not about the camera. The apps selected will work on the iPad and Tablet. Remember, it is not about the camera. You will actually be at a distinct advantage being able to see your progress on a larger screen!
Which apps do you use?
The main app we will be using is Snapseed as well as a small number of other apps that are also available on both iPhone and Android.
What is the format of the course?
The course is broken down into six modules, containing five lessons in each. The total of thirty videos range from five minutes to 20 minutes in length. Each week, a new module is released and made available to progress between the basic, intermediate and more advanced techniques. At the end of each module, there is an activity for you to participate and share your results in our private Facebook group.
I am not good with technology
I am not good with technology The platform chosen to deliver the course was selected for the ease of use for you in mind. The interface is clutter free and easier to follow than most delivery websites. If you have any trouble at any time, you can reach out to receive prompt support.
How long will the course take?
That is up to you. One module a week will take a relaxed, sustainable time frame of six weeks to complete. If you are a Netflix binge watcher, then you let them bank up and get it done in a weekend!
Can I download the videos?
Yes, you can watch them directly in the course on your smartphone or desktop. I have made them available in Resource module to download and watch off line. You can also download the audio version. I know sounds funny – listening to a photography course instead of watching. We are busy people and personally, I love podcasts and prefer to listen to courses when that option is made available.
10 big reasons to start today
Be proud of the images that you are creating and

sharing

Be confident you can enhance the most precious photos you already have

Dramatically improve the look of your photos - iPhone and Android

Discover how visual language creates strong, engaging images

Practical, jargon-free techniques and tips to develop your photography eye

Quick, easy to follow photo editing process to enhance any image

More advanced image editing workflows to engage the viewer

Avoid the steep learning curve of desktop editing programs

Tell stories and evoke emotion in your images

Advance from over-edited filters and create your own editing style or consistent look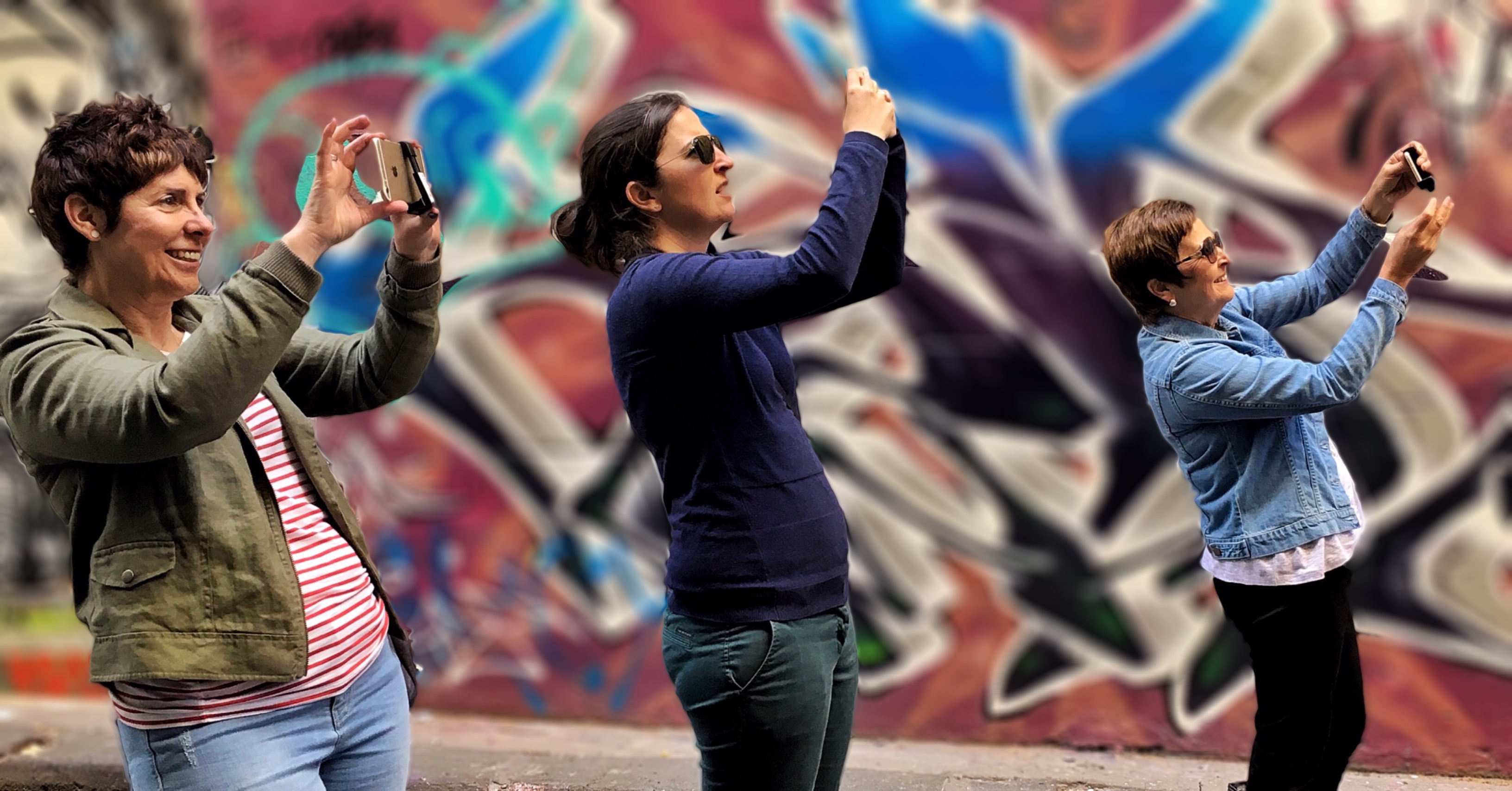 You want a guarantee? How about 3 different guarantees?
Money Back Guarantee
I know you'll love this course, because previous participants send me lovely emails telling me exactly that every day. Still, just in case, I am more than confident in offering a 30 day money back guarantee. Simply send an email to [email protected] within 30 days of receipt, and your entire purchase price will be promptly refunded. All emails replied within 24 hours Mon-Fri.
Lifetime Guarantee
I have personally purchased courses and attempted to access it later to find it deleted! Even though they offered lifetime access was no longer there. This course will be updated as different elements need refreshing or the tools change. Your access will not change. If you have any issues logging in, tap the forgot my password in the original log in page. Any further issues, please make contact. This course is also designed to be also be a resource for you to return to on an as needed basis.
Freshness Guarantee
This course comes with an "always updated" guarantee. Every month the course is checked for outdated lessons. If something has changed or become outdated, a fresh lesson is recorded to keep it up to date. When you purchase with Smartphone Photography Training, you'll never be left with incomplete or old information again.
Where else can you find these kind of guarantees?

"Just binge watched them Mike... Well planned, everything flowed, simple and easy to understand. You speak in a clear friendly manner. I certainly learned things.. right from the beginning. Oops I've never cleaned my lens."
- Cheryle Abbey Matthew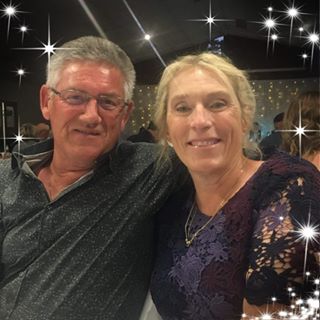 "Fantastic introduction to Snapseed, each module gave me great info to get the most out of the app and improve my photos. Easy to follow and understand.Thanks Mike excellent course."
- Sally Todd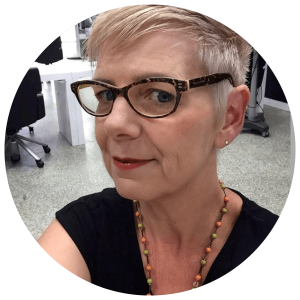 "Really loved this course, the videos are quick and easy to watch, which I think is important. I also like that the information was kept simple. I picked up a few tips too, like the grid lines. I love the fact that my mobile phone camera can help me take great photos. Highly Recommended"
- Carole Walker