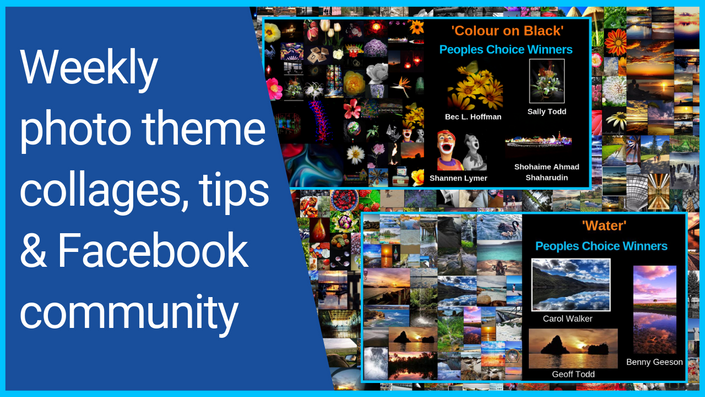 Weekly photo themes & Facebook community
Check out previous weeks photo collages
Weekly photo themes to inspire and educate



Participate in our weekly themes
Welcome to the amazing place that is all about your images!
Now that you have the skills to enhance and create those desired images, it's time to practise and surround yourself with other members of our community. If you have already joined - welcome again!
The lovely, supportive people in our community participate in a weekly photo theme to keep their skills current, capturing, editing and sharing their images.
Each week, we have a new photographic theme. This alternates between simple subjects and techniques, encouraging you to try new things. Each week, I share a collage of the best images and declare the Peoples Choice winners (chosen by the number of your likes and comments). I also select my own special mentions and highlight how and why I really like those images.
Join the Club to be part of our community here
Some of the most recent topics covered below include:
Symmetry, Red, Food, Focus, Silhouette, Dutch Angle, Colour on Black, Street Photography, Square Crop, Clouds, Autumn, Colours, Birds, Water, Pets, Beginning with T, Emotions, Shades of Yellow, Details, Windows, Framed, White, Rustic, XMas Decorations and Shapes.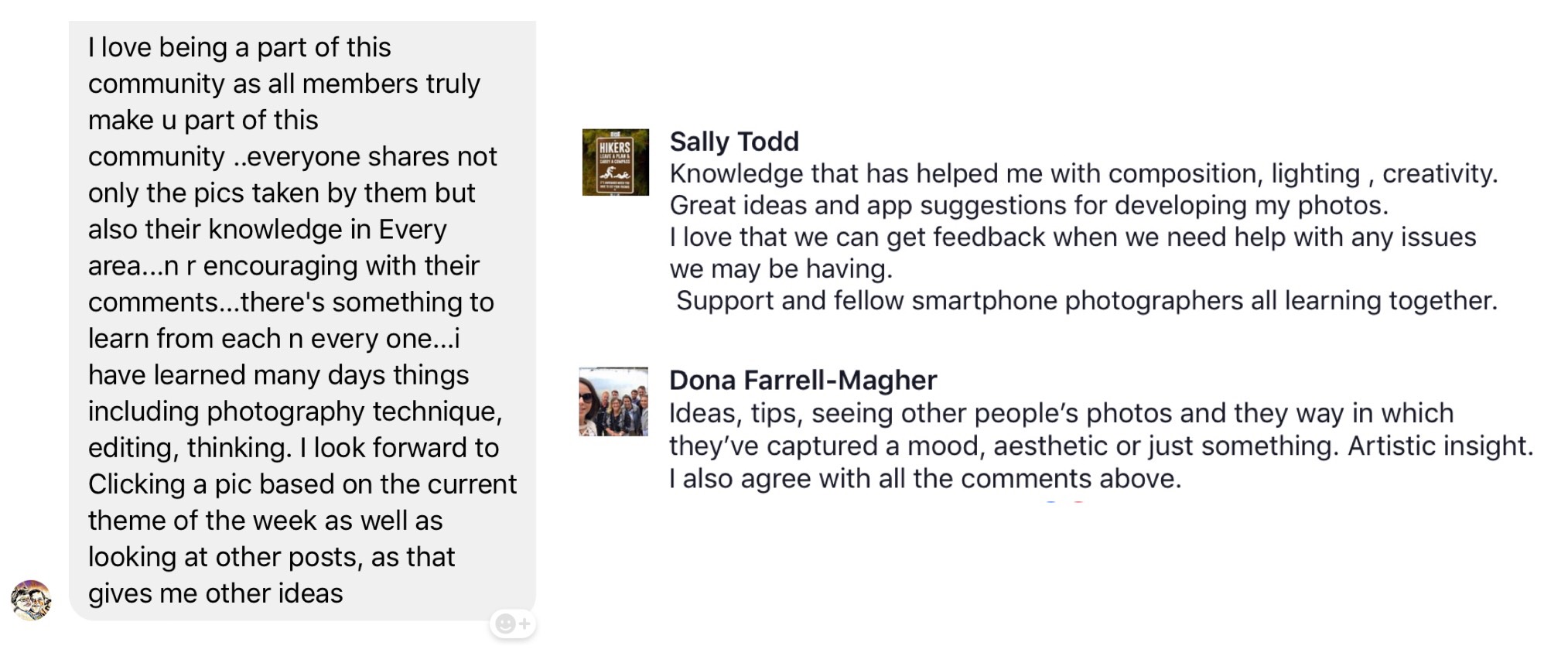 Access the previously shared themes, associated tips and techniques as part of you Club membership
Become a member of the Smartphone Photography Club - Click/Tap here


This course is not open for enrollment.
This course is not open for enrollment.